Eksplorasi.id – The boom in gold and silver after the U.K.'s shock vote to quit the European Union has driven even bigger gains in the share prices of miners of the metals.
That's left UBS Group AG, the bank that sees gold in the early stages of its next bull run, with a "valuation conundrum."
Randgold Resources Ltd., on the cusp of relegation from the FTSE 100 Index last year, is up 49 percent since the June 23 referendum and more than doubled this year. Silver miner Fresnillo Plc is the best performer in the benchmark U.K. index this year and up 61 percent since the vote. Gold is up 29 percent in 2016.
"UBS is positive on the gold price outlook," the bank said in a note Thursday. But "at some point valuation has to limit equity outperformance versus the gold price."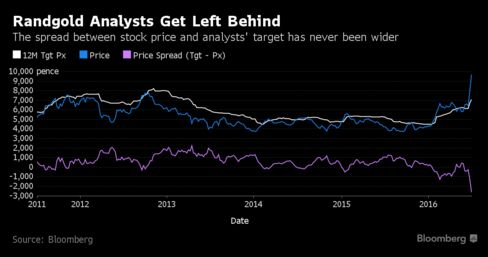 Investors have been clamoring for gold since the U.K. referendum. Global gold holdings topped 2,000 metric tons for the first time since July 2013. Silver posted its biggest two-day rally in five years on Monday.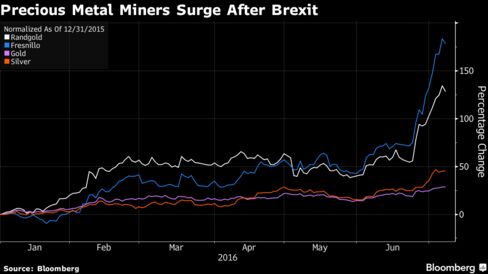 But the gains are modest compared with the rally in shares of producers of the metal.
Fresnillo's valuation now looks "unsustainable," UBS said, recommending investors sell. The bank kept a neutral rating on Randgold, saying any further outperformance against gold may be limited. It raised its recommendation on Acacia Mining Plc to buy, saying it would likely benefit the most from further gold price gains.
While UBS expects further gains in gold through 2017-18, European miners of the metal are already discounting an average long-term price of $1,630 ounce. Gold traded at about $1,367 an ounce on Thursday.
"This leaves us with a valuation conundrum for the European gold miners," UBS said. "In our view, valuations now look expensive."
Eksplorasi | Bloomberg