Eksplorasi.id – The Democratic Republic of Congo has turned to international courts in a bid to force Freeport-McMoRan Inc. and Lundin Mining Corp. to restructure terms of any exit from one of the country's biggest mines.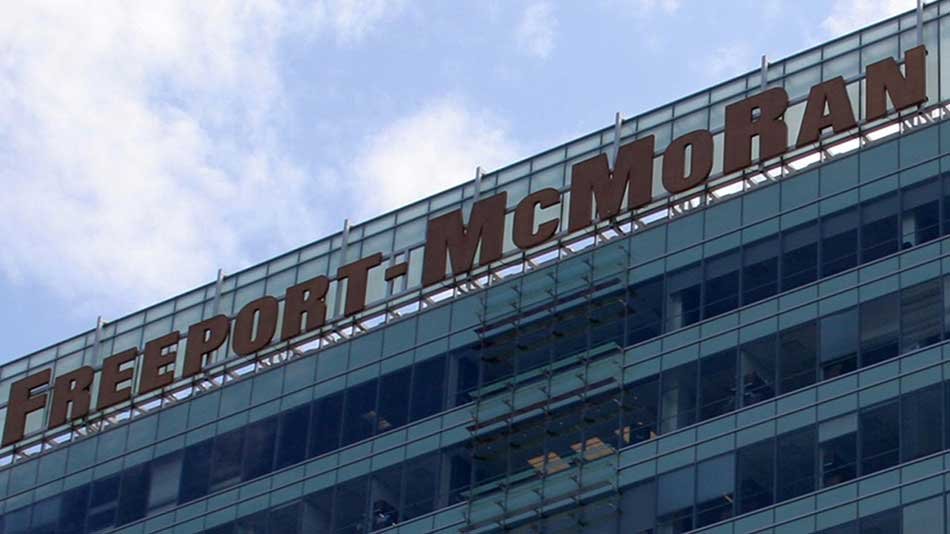 Gecamines, the state-owned mining company, filed a complaint with the International Court of Arbitration in Paris last week against TF Holdings Ltd., the Bermuda-based company through which Freeport and Lundin own the mine, Secretary-General Deogratias Ngele Masudi said in an e-mailed response to questions Tuesday.
Gecamines is demanding, among other things, that any change to the indirect ownership of the Tenke Fungurume mine, known as TFM, be blocked unless authorized by the state miner, he said.
"Gecamines has launched an international arbitration process to assert its position on the change in indirect control of TFM, and the question of right of first refusal," Masudi said.
The company remains "willing to explore with these different parties a more acceptable approach to facilitate the voluntary exit of the current partners," he said. The state miner declined to provide a copy of the complaint because it isn't public.
May Agreement
Freeport announced five months ago it would sell 56 percent of the copper and cobalt mine to China Molybdenum Co. for $2.65 billion. Lundin, Freeport's partner through TF Holdings, has a Right of First Offer, or ROFO, on Freeport's sale.
Gecamines, which owns one fifth of the mine, objected to the sale because it wasn't informed in advance and said that its rights to either preempt or participate in the transaction had been overlooked.
China is looking to lock in more supply of metals used in everything from construction to rechargeable batteries, while Phoenix-based Freeport is striving to reduce debt racked up in the commodities boom.
Government opposition to the deal intensified after the possibility emerged that Lundin may also be looking to exit Tenke. After Freeport announced the sale to China Moly in May, Lundin moved swiftly to hire bankers to assess its options, which include triggering the ROFO on Freeport's sale.
Lundin Exit
Last month, people familiar with the matter told Bloomberg that Lundin would like to exit the joint venture, possibly by selling its 24 percent stake to China Molybdenum, known as CMOC, as well. Spokesmen for China Moly and Lundin declined to comment.
"The fact that Lundin would consider withdrawing in favor of CMOC or another party only reinforces Gecamines' view of the artificial character of the arrangement which would result in the modification of 100 percent of the partnership with Gecamines, without giving Gecamines a say," Masudi said.
Lundin Mining Chief Executive Officer Paul Conibear declined to comment, as did Eric Kinneberg, a Freeport spokesman. ICC, as the Paris-based organization that hosts the International Court of Arbitration is known, said it couldn't confirm the case, citing confidentiality rules.
Potential Buyers
Freeport fell 1.2 percent to $9.60 at 9:56 a.m. in New York, while Lundin Mining declined 1.4 percent to C$5.27 in Toronto. Tenke holds one of the world's largest known copper resources in a part of the world where the rules of business aren't always clear and foreign companies are expected to work closely with the state on natural-resource development.
The country ranks 184th out of 189 economies on the World Bank's Ease of Doing Business Index, which assesses factors including the protection of minority investors, the ability to enforce contracts and access to credit.
With large bank loans unavailable in Congo, Freeport and Lundin financed Tenke themselves, having advanced TFM more than $3 billion to cover the original capital expenditure and a subsequent expansion, a person with knowledge of the matter said.
After seven years of operations, the first $1.8 billion phase hasn't been fully repaid and second-phase payments haven't begun, said the person, asking not to be identified because the matter is private. It isn't clear from public statements on the sale if China Moly will pay separately for the debt.
ROFO Extended
Gecamines wouldn't comment on the loans. Lundin and Freeport also declined to comment. Based on the $2.65 billion that China Moly agreed to pay for Freeport's share of Tenke, Lundin's 24 percent stake would be worth about $1.1 billion. The ROFO's expiry has been extended three times, the latest to Thursday.
China Moly wasn't the only Chinese company interested in Tenke, with MMG Ltd. among would-be buyers of Freeport's stake, people with knowledge said in early May before that deal was announced. A spokeswoman for MMG declined to comment at the time.
Source : Bloomberg